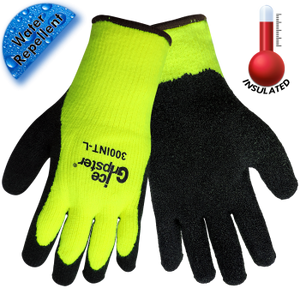 Ice Gripster® Neon Yellow, Brushed Terrycloth Glove (300)
Select Size. Sold and Priced by the dozen.
Ice Gripster® - Black etched rubber dipped on a water repellent 7 gauge high-visibility yellow brushed acrylic terrycloth shell. These gloves provide outstanding cold weather thermal properties and unsurpassed comfort. 
• Water repellent shell. 
• Each pair is individually tagged.
---
We Also Recommend